This page is improperly set up.
Chronology data should be put on the appropriate chronology page ("Chronology of call letters WXIA") .
Other material must be reorganized into appropriate categories of articles.


WXIA-TV 11 (RF 10) is an NBC-affiliated television station in Atlanta, Georgia. Popularly known by its 11Alive moniker, WXIA is ow
ned by the Gannett Company, along with WATL-TV 36, Atlanta's MyNetworkTV affiliate. The station's TV studios and offices are located at One Monroe Place on the north end of midtown Atlanta and its transmitter site is located in the city's east section near Kirkwood.
History
The station signed on the air on September 30, 1951 as WLTV, an ABC affiliate on channel 8 (the second Atlanta station on this channel after WSB-TV moved to channel 2 a year before), by a group of Atlanta businessmen. In 1953, the station was bought by the Crosley Broadcasting Corporation of Cincinnati, who changed its call letters to WLWA (often rendered as WLW-A). This aligned their Atlanta property to Crosley's other TV stations, who took their call letters from its flagship, WLW Radio. Crosley then moved it to channel 11 to alleviate RF interference with WROM-TV, channel 9 in nearby Rome (later moved north to Chattanooga as WTVC), with channel 8 being reallocated for noncommercial educational use by the FCC in May 1960. (WGTV was started by the University of Georgia on channel 8 in 1960.) WLWA was purchased in 1962 by Richard Fairbanks of Indianapolis as part of a settlement between Crosley and Fairbanks. Crosley had started WLWI (now WTHR) in Indianapolis in 1957, but Fairbanks insisted that the last VHF allocation in Indianapolis should go to a local owner. Eventually, the two companies agreed to what amounted to a trade, in which Crosley kept WLWI while Fairbanks bought WLWA. The Atlanta station's calls then became WAII-TV, using the slogan "The Eyes of Atlanta" and the calls standing for Atlanta's 11 (II)".
The station began calling itself "News Watch" for its newscasts in 1963 and began broadcasting news in color for the first time on March 20, 1967. The station was sold to Pacific & Southern Broadcasting of Phoenix, Arizona in 1968 and became known as WQXI-TV, aligning it with WQXI-AM and FM—the calls originally used on channel 36, currently WATL, in 1954-1955). Pacific & Southern later merged with Combined Communications. The station assumed the WXIA-TV call letters on December 25, 1973 (Christmas Day) and first used the branding 11Alive in 1976. In 1979, Combined merged with Gannett in what became the biggest media merger in history up to that time.
On September 1, 1980, WXIA became an NBC affiliate, due to market leader WSB-TV's signing with ABC. This could be traced to ratings: NBC slid to a very poor third place; meanwhile, ABC was in first place for most of the late 1970s and was seeking out stronger and better affiliates in many markets including Atlanta. So during the summer of 1980, the two stations conducted an experiment unusual for a large market: WXIA aired NBC daytime shows in the morning and ABC daytime shows in the afternoon, while WSB aired ABC shows in the morning and NBC shows in the afternoons. When the experiment was over, on that same day both stations finally swapped affiliations for good.
WXIA began airing its daily local newscasts in HDTV, the first Atlanta station to do so, on February 2, 2006. To signal the conversion to HD, an HD-friendly new TV studio from Production Design Group, Ltd. was built and graphics from Giant Octopus were created.
On June 5, 2006, Gannett agreed to purchase WATL from the Tribune Company, now affiliated with MyNetworkTV. The purchase price was $180 million. Ironically, WXIA's branding of "11 Alive" was once used by Tribune's New York station WPIX. [1]. Since WATL is not among Atlanta's four largest TV stations, the FCC permitted this sale. The sale was finalized on August 7, 2006; as a result, Gannett is now the owner of Atlanta's first television duopoly, as well as duopolies in Denver and Jacksonville.
WATL occasionally airs NBC programs when WXIA is not able to for news-related emergencies and other reasons. It also airs a half-hour WXIA newscast at 10 pm, competing with WAGA-TV (channel 5), while letting WXIA air NBC's prime-time lineup.
Also as a result of the WATL acquisition, WXIA management decided to move the studios for both stations to WATL's old location at One Monroe Place, leaving WXIA's longtime location at 1611 West Peachtree Street. WXIA and WATL began broadcasting from the new studios on July 27, 2008.
Digital television
The station originally had the only VHF allotment for digital TV in the area, until WGTV (channel 8) was moved from 22 to 12 (now 8). After the analog television shutdown on June 12, 2009 [1], WXIA-TV remained on its pre-transition TV channel 10 (193.31 MHz) [2] using PSIP to display WXIA-TV's virtual channel as 11.
The station's digital broadcast is multiplexed into three digital subchannels, with NBC HD on channel 11.1. It was the first Atlanta station to present its local TV news in HDTV.
On 11.2 (211 on Comcast), NBC Weather Plus service was discontinued on December 1, 2008; however some stations, including WXIA, continued to air national and local radar with Weather Plus branding, supplied by The Weather Channel through the end of December. In January, WXIA rebranded the channel "11Alive Weather" and kept the "L-Bar" with weather information from The Weather Channel, but shifted the remainder of the content to a local radar loop, and eliminated the background music that aired with it. The weather radar portion (including overlaid graphics) is exactly the same as that which is being shown at the same moment on the main channel, such as during regular or emergency weathercasts. When not being used on the main channel, it shows precipitation and severe weather warnings across the northern half of Georgia and adjacent parts of surrounding states, and occasionally a radar loop of the Southeast. Watches and warnings are still shown by full counties, not just the portions of each which are within the alert box for each storm, the way National Weather Service weather warnings are now issued.
The station added Universal Sports at the beginning of May 2009 on channel 11.3. However, it uses severe video data compression, which leaves very obvious compression artifacts (blurriness and pixelation) during high-motion scenes common in sports. This low-bitrate sacrifice protects the quality of the main HD channel, and is unavoidable because Universal Sports transmits this programming via satellite in this highly compressed form (4.48 Mb/s). It is therefore not transmitted on sister station WATL TV 25 (36.1) because it would look the same there, and that station's bandwidth is being used for mobile television (ATSC-M/H), including WXIA's mobile channels. Additionally, mobile communications work better on higher UHF TV channels than on low VHF ones.
| Channel | Label | Format | Programming |
| --- | --- | --- | --- |
| 11.1 | WXIA-DT | 1080i | 11Alive & NBC main programming |
| 11.2 | WXIA Weather | 480i | 11Alive Weather |
| 11.3 | Sports | 480i | Universal Sports |
Station branding
"11Alive"
11Alive has been WXIA's on-air branding since 1976, when then-owner Combined Communications adopted the practice of using the word "Alive" as part of the monikers at most of their stations. The use of "Alive" in station names was popular in the mid-to-late-1970s. New York's WPIX TV also used the legendary "11 Alive" nickname from 1977 to 1986, as did Pittsburgh's NBC affiliate WIIC (now WPXI) from 1976 to 1979.
After Gannett acquired Combined in 1979, many of the former Combined stations stopped using "Alive" in their names, though WXIA continued calling itself "11Alive," as it had established a very strong following under that name. Fort Wayne's WPTA, another ex-Combined station, continues to call itself "21 Alive" today.
In August 1994, Gannett dropped the "11Alive" moniker as part of an image makeover. However, only a month later, WXIA began calling itself "11Alive" once again due to popular demand of its viewers.
Local programming
The station previously aired a program called Noonday for many years, beginning with the news at Noon and at 12:30 continuing on for the rest of the hour with features, akin somewhat to the Today show. This was cancelled in the 2000s, but the half-hour Noon newscast is now preceded by the hour-long Atlanta & Company at 11 am, a program which has some similar features, but is partly paid for by the companies featured on it.
News operation
From the early 1970s onward, channel 11's newscasts waged a spirited battle with WAGA-TV for second place behind long-dominant WSB-TV. Since WAGA switched to Fox in 1994, WXIA has been a solid runner-up, usually finishing well ahead of perennial third-place finisher WGCL-TV; however, by May 2009, WXIA's ratings had been surpassed by WGCL at Noon and 11 pm. NBC's poor prime time ratings over the past decade have not helped WXIA either. The Today in Atlanta morning news programs had experienced a 40% ratings drop, leaving them a very distant third behind the local morning shows on WSB and WAGA, and sometimes fourth behind WGCL. Nevertheless, the Atlanta market remains quite competitive, so WXIA remains a contender, albeit not as much as in the past.
WXIA also aired the NBC Weather Plus service on its digital over-the-air signal, as well as on Comcast's digital cable system in the Atlanta area. This is now called "11Alive Weather" WXIA formerly had a partnership with The Weather Channel to use their weather forecasters and provide local weather forecasts.
The station's Doppler weather radar site is located west of Atlanta in far southern Cobb County, south-southwest of Mableton, on the south side of Interstate 20 not far west of Six Flags Over Georgia.
News/Station presentation
Newscast titles
News Watch 11 (1963–1966; as WAII-TV)
Instant News (1966–1967)
Eyewitness Color News (1967-1968 as WAII-TV; 1968-1969 as WQXI-TV)
Eyewitness News (1969–1972)

Pro News (1972-1974 as WQXI-TV; 1974-1976 as WXIA-TV)
11Alive Newsroom (1976–1984)
11Alive News (1984–1994 and 1996–present)
11 News (1994–1996)
Station slogans
Atlanta's Proud New Tradition (1980–1982)
Hello Atlanta, It's All Right Here on 11 Alive (1980–1985; used during period station used Frank Gari's Hello News)
11 Alive, Be There (1983–1984; local version of NBC ad campaign)
Let's All Be There on 11 Alive! / WXIA, Let's All Be There! (1984–1986; local version of NBC ad campaign)
Hello Atlanta, We're with You on 11 Alive (1985–1990; used during period station used Frank Gari's Hello News)
We're with You on 11 Alive (1984-1993; unrelated to the 1984-1985 ABC ad campaign)
Come Home to 11 Alive (1986–1987; local version of NBC ad campaign)

Come on Home to 11 Alive (1987–1988; local version of NBC ad campaign)
Come Home to the Best, Only on 11 Alive (1988–1990; localized version of NBC ad campaign)
WXIA, The Place To Be!/11 Alive, The Place To Be! (1990-1992; local version of NBC ad campaign)
Hello Atlanta, 11 Alive and You (1990–1993; used during period station used Frank Gari's Hello News)
It's A Whole New 11 Alive (1992-1993; local version of NBC ad campaign)
The Stars Are Back on 11 Alive (1993-1994; local version of NBC ad campaign)
Atlanta's NewsChannel (1993–1995)
News at the Speed of Life (1995–1997)
Home of the Eleven-Minute Advantage (1997–2006)
The News You Expect. The Balance You Deserve. (2006–present)
Atlanta's HD News Leader (2006–present)
News Music Packages
| | | | |
| --- | --- | --- | --- |
| Music Packages | Composer | Year Used | Other Notes |
| A Clockwork Orange: Timesteps | Watler Carlos | 1972-1976 | Commissioned by WXIA |
| WXIA 1976 News Theme | Peters Productions | 1976-1978 | Commissioned by WXIA |
| WXIA 1978 News Theme | Peters Productions | 1978-1980 | Commissioned by WXIA |
| Hello News | Gari Communications Inc. | 1980-1990 | Commissioned news close version 80's |
| The Great News Package | Gari Communications Inc. | 1986-1994 | First station to commissioned package |
| WXIA Custom News Package | Gari Communications Inc. | 1994-1996 | Only station to commissioned package, rendition of The One and Only package |
| The NBC Collection: NBC The Speed of Life | Gari Communications Inc. | 1995-1999 | First station to commissioned package, first series in Gari's NBC Collection |
| Alive (V.1,V.2) | 615 Music | 1999-2008 | First station to commissioned Versions 1 & 2, still used for Weekend InDepth |
| The Tower (V.1, V.2, V.3, V.4) | 615 Music | 2006-2008 | Currently commissioned Version 3 |
| Gannett News Music Package | Rampage Music New York Inc. | 2008-present | Commissioned NBC Version |
Personalities
Main article: WXIA-TV personalities
Logos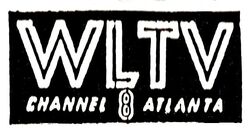 Community content is available under
CC-BY-SA
unless otherwise noted.