This page is improperly set up.
Chronology data should be put on the appropriate chronology page ("Chronology of call letters WSB") .
Other material must be reorganized into appropriate categories of articles.


WSB-TV
is the
ABC
affiliate
in
Atlanta
,
Georgia
, formerly broadcasting on analog channel 2 and now on digital channel 39 and cable channel 3. It
WSB-TV
Atlanta, Georgia
Branding
WSB-TV, Channel 2 (general)

Channel 2 Action News (newscasts)

Slogan
Coverage You Can Count On
Channels
Digital: 39 (UHF)Virtual: 2 (PSIP)
Subchannels
2.1 ABC2.2 RTN
Translators
31 (UHF) (2.5) Athens46 (UHF) Gainesville(construction permit)14 (UHF) Rome(application)
Affiliations
ABC
Owner
Cox Enterprises, Inc.

(Georgia Television Company)

First air date
September 29, 1948
Call letters' meaning
Welcome South Brother (from AM sister station)
Sister station(s)
WSB AM, WSB-FM, WBTS FM, WSRV FM, WALR-FM
Former channel number(s)
Analog:8 (VHF, 1948-1950)2 (VHF, 1950-2009)
Former affiliations
Primary:NBC (1948-1980)Secondary:ABC (1948-1951)
Transmitter power
1000 kW
Height
316 m (1,037 ft)
Facility ID
23960
Transmitter coordinates
33°45′51″N 84°21′42″W / 33.76417°N 84.36167°W / 33.76417; -84.36167 (WSB-TV tower)

Coordinates: 33°45′51″N 84°21′42″W / 33.76417°N 84.36167°W / 33.76417; -84.36167 (WSB-TV tower)

Website
www.wsbtv.com
is the flagship television station of Cox Enterprises and is co-owned alongside the Atlanta Journal-Constitution and the WSB radio stations (although all three entities are operated independently of each other). Its offices and TV studios are located in midtown Atlanta at 1601 West Peachtree Street, along with the offices and studios of sister radio stations WSB AM 750, WSB-FM 98.5, WBTS FM 95.5, WSRV FM 97.1, and WALR-FM 104.1 (all of which transmit from other sites).
Its TV tower is located immediately adjacent to Freedom Parkway, east of downtown Atlanta and just southwest of the Carter Center. It is so close to the highway that one of its three sets of guy wires passes over the road. Because freezing rain may accumulate in winter storms (especially since the tops of towers are colder than at ground level), the road is covered by a "tunnel" to prevent heavy ice from falling into the roadway or onto cars during and after storms. The tower has carried both analog and digital for WSB, but has no other FM or TV tenants listed by the FCC. The station has also applied for three digital broadcast translators due to the poor performance of the ATSC digital TV standard, which has caused many viewers to lose the station's over-the-air signal.
WSB-TV is also available across Georgia to Cox Cable subscribers in the Macon area, although ABC programming is usually blacked-out by another local ABC affiliate, WGXA-DT2. WSB-TV is also available on cable TV systems in South Georgia (as far south as the Florida border) due to a lack of an ABC affiliate in the Albany media market covering southwest Georgia. This is possible because WSB-TV is uplinked to the AMC-10 TV satellite.
The station is also the flagship of the Mega Millions multi-state lottery.
Early history
Edit
WSB-TV first began broadcasting on September 29, 1948. It is the second-oldest station south of Washington, D.C.; only Richmond, Virginia's WTVR-TV is older. James M. Cox, publisher of the Atlanta Journal, started the station; he also owned WSB radio (AM 750 and 104.5 FM, now on 98.5 FM). Cox owned WSB AM/FM/TV under the banner of Miami Valley Broadcasting Inc., which later on changed its name to the modern-day Cox Enterprises.
WSB-TV originally broadcast on channel 8. At that time, its present channel 2 allocation was licensed to the Journal's rival newspaper, the Atlanta Constitution, who had plans to start WCON-TV there. In 1950, the two newspapers merged. At the time, the Federal Communications Commission did not allow one entity to own two television stations in the same market. Accordingly, WCON-TV and WSB-TV merged, operating under WSB-TV's license but using the stronger channel 2. The channel 8 allocation was eventually reserved as non-commercial educational by the Federal Communications Commission (FCC), and is now WGTV, the flagship TV station of Georgia Public Broadcasting.
In 1955, the WSB stations moved into the noted "White Columns" building. They would remain there for 43 years, until a modern new facility was built adjacent to it on the same property in 1998. The new building, which has been called "Digital White Columns" by some, is located just off Atlanta's famed Peachtree Street, on the dead-end northern portion of West Peachtree Street which is actually east of Peachtree Street. This is near the Brookwood Hills area, and just east of the "Brookwood split", the well-known highway interchange where the Downtown Connector splits into I-75 and I-85. The older building was razed shortly after the new building was occupied. The original columns that stood on the front portico of the old building were placed in a garden area alongside the new building. Brand new white columns have been placed inside the glass-enclosed lobby of the newer building.
WSB-TV was originally a primary NBC affiliate, owing to its radio sister's long affiliation with NBC Radio. It also carried some ABC programming (from 1949 shared with WAGA-TV) until WLWA-TV (channel 8, now WXIA-TV 11) signed on in 1951.
The station was the original home to the relocated Atlanta Braves baseball team, carrying the games from 1966 to 1972 until the Braves moved to their current longtime home of what is now WPCH-TV, in 1973. Its sister AM station, was the longtime radio flagship of the Braves, carrying the broadcasts for a total of 38 of the 43 years that the franchise has been in Atlanta, dating back to 1966. Ernie Johnson, Sr., a former Braves pitcher and father of his namesake Turner Sports broadcaster, with future Hall of Fame announcer Milo Hamilton (who simutaneously pulled double-duty anchoring Channel 2's sportscasts during this time) were the main announcers for what was then the largest television network in baseball.
As an ABC affiliate
Edit
ABC was the highest-rated network for most of the late 1970s and, at that time, was looking for stronger affiliates across the country, including Atlanta. ABC's longtime Atlanta outlet, WXIA, frequently traded second place with WAGA. However, WSB-TV was the far-and-away market leader despite being affiliated with last-place NBC. So during the summer of 1980, both stations conducted an experiment unusual for a large market: WXIA aired NBC daytime shows in the morning and ABC daytime shows in the afternoon, while WSB aired ABC shows in the morning and NBC shows in the afternoons. By the time it was over in September 1980, WSB-TV finally swapped affiliations with WXIA, and joined ABC.
Digital television
Edit
WSB-DT went on the air on April 17, 1998, making it one of the first regular-service digital TV stations in the country. (The -DT suffix is not mandated by the FCC, thus it is WSB-TV even for digital.)

[1][2]WSB-DT 2.2 RTN test card.WSB-TV transmits digital TV on channel 39, but like other stations is remapped via virtual channels.

WSB-DT passes-through network programming featuring 5.1 surround sound. It also uses 720p60, the same high-motion HDTV used by ABC.
The over-the-air digital subchannel 2.2 started carrying the Retro Television Network on January 28, 2008[1]. Prior to this, the channel was blank, or later with a small station ID in the lower corner, and finally with the test pattern pictured at right.
Analog-to-digital conversion
Edit
For the 2009 analog television shutdown, Don McClellan, celebrating 50 years at WSB-TV, turned off the station's analog transmitter for last time at 12:30 PM on June 12, live from the station's transmitter room on the noon newscast.
WSB-TV permanently remains on digital channel 39. [2] Receivers use PSIP to display WSB-TV's virtual channels as 2.1 and 2.2.
Cable television allows viewers to receive WSB-TV on channel 3.
During late August and into September 2009, the station removed its analog TV antenna from the top of the tower, and moved its side-mounted digital antenna up from lower on the tower.
Broadcast translators
Edit
In March 2009, the station filed applications for two digital fill-in broadcast translators, due to expected loss of signal toward the east and northeast because of the digital transition. One is to be on channel 46, which is being vacated by analog WGCL-TV on June 26 after two extra weeks as an analog nightlight station. It will be located on the same radio tower as Cox's WSRV/WBTS FM, having Gainesville, Georgia as its city of license, but reaching as far into the north-northeastern Atlanta suburbs as Lilburn. The other is for channel 31, licensed to Athens, Georgia, but located only about halfway to there from Atlanta on a tower southwest of Winder, and again reaching as far west as Lilburn. It has also requested special temporary authority to begin operating these stations immediately, pending approval of its regular applications. Most of both stations' broadcast range will overlap with each other, and are almost entirely within the predicted coverage area of the main station, however distributed transmission (on-channel boosters) will not be used. The translators are expected to overcome the terrain obstructions caused by Stone Mountain to the east of the WSB transmitter. In late June 2009, it also applied for a translator on channel 14 just southwest of Rome, vacated by analog WPXA TV 14. This will cover a significant portion of northwest Georgia with only 1000 watts. There is no request for STA with this station, however. ==News operations
==
One factor behind its dominance is talent continuity. Many of the station's personalities have been on the air for 15 years or more. Monica Pearson (known as Monica Kaufman until 2005) has been the station's top anchorwoman since 1975, and was one of the first African-American female anchors in the South. Since 1994, her anchor desk partner has been John Pruitt, who started at channel 2 in 1973 before beginning a 16-year run at WXIA. Glenn Burns has been the main weatherman since 1981. Chuck Dowdle (previously in TV in Miami) served as sports director from 1985 until his December 2009 retirement. Pearson, Pruitt, Burns and Dowdle had been together since Pruitt's return to channel 2 in 1994--longer than any news team in Atlanta.
WSB-TV debuted local newscasts in high definition during its noon broadcast on September 27, 2006. It was the second in the Atlanta market to do so, behind WXIA-TV. It is also the second Cox station behind WFTV in Orlando to switch to HD. With the switch to HD came a new HD set and HD graphics from Giant Octopus, which are similar to those seen on WFTV.
In mid-November 2009, reporter Tom Jones and a cameraman escaped serious injury when the telescoping radio mast of their electronic news-gathering van (holding a microwave TV antenna for the remote pickup unit used for outside broadcasting) contacted 115-kilovolt high-voltage powerlines while leaving the Fulton County Jail. Georgia Power staff were surprised anyone survived, but the two were treated for minor burns and smoke inhalation at Grady Memorial Hospital and released later in the day. The massive electric spark caused an explosion, left a crater underneath the van, arced to and broke a water main, and caused a brief power outage. The vehicle was a total loss.[1] [2] [3]
News/station presentation
Edit
Newscast titles
Edit
The Esso Reporter (1948-1959)
Newsroom (1959-1965)
Channel 2 News (1965-1972, except for 11pm newscast)
The World Tonight (1965-1968, 11pm newscast)
24 Hours (1968-1972, 11pm newscast)
(Channel 2) Action News (1972-present)
Station slogans
Edit
Channel 2, Proud as a Peacock! (1979-1980; local version of NBC ad campaign)
2 Steps Ahead (1980-1983)
You and Me and Channel 2 (1980-1981; local version of ABC ad campaign)
Now is the Time, Channel 2 is the Place (1981-1982; local version of ABC ad campaign)
Come on Along with Channel 2 (1982-1983; local version of ABC ad campaign)
That Special Feeling on Channel 2 (1983-1984; local version of ABC ad campaign)
We're With You on Channel 2 (1984-1985; local version of ABC ad campaign)
You'll Love it on Channel 2 (1985-1986; local version of ABC ad campaign)
Together on Channel 2 (1986-1987; local version of ABC ad campaign)
Something's Happening on Channel 2 (1987-1990; local version of ABC ad campaign)
Atlanta's Watching Channel 2 (1990-1992; local version of ABC ad campaign)
It Must Be Channel 2 (1992-1993; local version of ABC ad campaign)
Georgia's News Leader (1986-1994)
Coverage You Can Count On (1991-present)
Live, Local, Latebreaking (1998-present; used in news opens)
News Music Packages
Edit
| | | | |
| --- | --- | --- | --- |
| Music Packages | Composer | Year Used | Other Notes |
| Move Closer To Your World | Mayoham Music | 1972-1978 | |
| News People | Tuesday Productions | 1978-1980 | |
| WSB 1980 News Theme | Unknown | 1980-1983 | Commissioned by WSB |
| Newschannel | Gari Communications Inc. | 1983-1986 | First station to commissioned package |
| WSB 1986 News Theme | Unknown | 1986-1986 | Commissioned by WSB |
| Turn To News | Gari Communications Inc. | 1986-1988 | |
| News Leader | VTS Productions | 1988-1991 | First station to commissioned package |
| WSB 1991 News Theme | Unknown | 1991-1993 | Commissioned by WSB |
| Image VIII | Newsmusic Central | 1993-1998 | Original intended client for this package |
| News 2000 | Music Partners | 1998-2009 | First station to commissioned package |
| Coverage | 615 Music | 2009-Present | First station to commissioned package |
Current news announcers
Edit
Severe Weather Team 2
Edit
Reporters
Edit
Consumer

Investigative

Health

Triple Team Traffic
Mark Arum Weekday mornings
Captain Herb Emory

Multi-platform Journalist

Additional reporters
Jason Durden - News Chopper 2
- substitute anchors
Past news announcers
Edit
| Name | Position at WSB | Years Active | Whereabouts |
| --- | --- | --- | --- |
| John Alston | Weekend anchor/reporter | 1986-1995 | Unknown |
| Elenora Andrews | Reporter | 2005-2008 | Unknown |
| Dan Atkinson | Meteorologist | early 1970s | Meteorologist, WSFA-TV in Montgomery, Alabama |
| Steve Bartkowski | Sports reporter | 1976-1977 | Member, Board of directors of Atlanta Falcons. |
| Jill Becker | Anchor/reporter | 1981-1987 | Morning and noon anchor at WXIA-TV |
| Johnny Beckman | Meteorologist | 1962-1982 | Retired |
| Sandra Bookman | Weekend anchor/reporter | 1988-1998 | Weekend anchor/reporter at WABC-TV in New York) |
| Bruce Bartley | Anchor/reporter | 1965-? | Deceased |
| David Bodden | Reporter | 2001-2005 | Broadcast Technician at WFTX-TV |
| Fred Briggs | Anchor/reporter | 1959-1965 | Unknown |
| Tom Brokaw | Anchor/reporter | 1965-1966 | Retired NBC Nightly News anchor; began his journalism career at WSB-TV |
| Marion Brooks | Noon anchor/reporter | 1996-1997 | Anchor/reporter at WMAQ-TV in Chicago |
| Steve Buckhantz | Sports anchor/reporter | 1970s-1980s | Play by play broadcaster for Washington Wizards |
| John Buren | Sports anchor/reporter | 1980-1984 | Unknown |
| Dale Cardwell | Investigative reporter | 1996-2007 | 2008 Democratic candidate for U.S. senator from Georgia |
| Vic Carter | Morning and noon anchor/reporter | 1982-1995 | Now at WJZ-TV in Baltimore |
| John Cater | General assignment reporter | 2007-2009 | Deceased |
| Anissa Centers | Weekend noon anchor/reporter | 2008-2009 | Anchor at KLTV in Texas |
| Roby Chavez | General assignment reporter | 2000-2001 | Reporter at WTTG-TV |
| Shaunya Chavis | Weekend anchor/reporter | Unknown | News Director & Anchor, Fulton Government Television (FGTV) in Atlanta |
| Chris Clark | Reporter | 1962-1965 | Retired from WTVF-TV in Nashville |
| Patrick Crosby | Consumer and business reporter | Unknown | media relations for the Atlanta office of the U.S. Attorney |
| Chris Curle (Farmer) | Noon and 5 PM anchor/reporter | 1987-1997 | Retired married to Don Farmer |
| Gulstan Dart | 5 PM anchor/reporter | 1999-2003 | Anchor at KCRA in Sacramento |
| Amanda Davis | Anchor/reporter | 1981-1986 | Deceased |
| Kristy Deer | Sports anchor/reporter | 1989-2002 | Reporter at Daily Reporter (Greenfield, Indiana); producer/director/writer at Double Deer Video |
| Tony Dorsey | General assignment reporter | 1993-1998 | Communications director for the Washington, D.C. Metro Transit Association |
| Chuck Dowdle | Sports Anchor/Reporter | 1985-2009 | Retired from WSB-TV and the Host of High Q In December 2009 |
| John Doyle | Meteorologist | 1987-1990 | Retired from broadcasting; currently doing voiceovers, working part-time as bailiff at the Gwinnett County Courthouse |
| Deidra Dukes | General assignment reporter/weekend noon anchor | 1998-2005 | Weekend anchor at WAGA-TV |
| Carrie Edwards Scharbo | Weekend Noon Anchor/Reporter | 2003-2006 | Unknown |
| Bebe Emerman | Consumer Reporter | 1975-1991 | Bebe Emerman, Retired from KIRO News in Seattle! |
| Don Farmer | 5/6/11 PM anchor/reporter | 1987-1997 | Freelance Florida newspaper columnist); father of WSB-TV anchor/reporter Justin Farmer |
| Steve Gasque | General Assignment Reporter | 1992-1997 | Talk Radio Director at The National Association of Realtors |
| Vince Gerasole | General Assignment Reporter | 1999-2001 | Reporter at WBBM-TV |
| Lynn Harasin Johnson | Reporter | 1974-2007 | Retired |
| Bill Hartman | Sports Anchor/Reporter | 1996-2008 | Retired from WSB-TV, Returned to WAGA-TV October 2009 |
| Ashley Hayes | General Assignment Reporter | 2007-2010 | Media Relations at Saint Joseph's Hospital |
| Tracy Haynes | General Assignment Reporter | 1996-2006 | WBMA-TV in Birmingham, AL |
| Dick Horner | Reporter | 1965-1975 | Unknown |
| Summer Jackson (Cole) | Reporter | 2007-2008 | Speech Instructor at Howard University |
| David Johnson | Reporter/Anchor | mid 1980's | WPXI-TV in Pittsburgh |
| Ernie Johnson | Sports Anchor/Reporter | 1982-1989 | Turner Sports Broadcasting |
| Tara Jones | Reporter | Unknown | Owner of Reel Productions, LLC in Atlanta |
| Arch Kennedy | Meteorologist | 2004-2006 | WZTV in Nashville |
| Don Kennedy | Atlanta's "Officer Don" on WSB-TV's classic Popeye Club children's show | 1957-1970 | Prior to 1996, an owner of Atlanta radio station WKLS (96.1 FM)[3]; through July 22, 2009, owner, producer and host of the nationally syndicated "Big Band Jump," or "BBJ," on XM satellite radio. |
| Kimberley Kennedy | Host, Hot Topics | 1997-2009 | Unknown |
| Rachel Kim | Reporter/Gwinnett County Bureau Chief | 2006-2009 | freelancing at KCBS in Los Angeles |
| Clennon King | General Assignment Reporter | 1992-1993 | A fundraiser in Vermont |
| Stu Klitenic | Sports Anchor/Reporter | 1989-1996 | Atlanta Braves Radio Network post-game anchor |
| Lynna Lai | General Assignment Reporter | 1995-1997 | Morning Anchor at WOIO-TV in Cleveland |
| Terry Mann | General Assignment Reporter | 2001-2006 | Unknown; husband of B 98.5 FM midday personality Jordan Graye |
| Tracy Martinez | General Assignment Reporter | 2003-2006 | Atlanta-based Physical Trainer |
| Bob McClain | Sports Anchor/Reporter | 1983-1985 | Unknown |
| Jerry McClellan | Noon News Weather/Booth announcer | 1963-1972 | Freelance voice artist |
| John McKnight | Anchor/Reporter | 1977-1988 | Unknown |
| Paul Miller | General Assignment Reporter | '1979-1981 | Retired from journalism. Director of Global Initiatives, National Association of Independent Schools |
| Russ Minshew | Meteorologist | 1982-1986 | Deceased |
| Ray Moore | Meteorologist and news anchor | 1952-1969 | Unknown |
| Toni Neal | Traffic Reporter | 2003-2005 | Now at Microsoft |
| Vickie Newton | Weekend Anchor/Reporter | 2000-2001 | KMOV-TV in St. Louis |
| Bill Nigut | Political Reporter | 1983-2003 | Southeast Regional Director of Anti-Defamation League |
| John Palmer | Anchor/Reporter | 1960-1962 | Retired from NBC News in 2002 |
| Marc Pickard | Reporter | 1976-1988 | WXIA-TV |
| Byron Pitts | General Assignment Reporter | 1994-1996 | CBS News |
| Gary Reaves | Reporter | 1979-1982 | WFAA-TV in Dallas |
| Tiffani Reynolds | Reporter | 2005-2009 | Unknown |
| Bob Richards | Meteorologist | 1980-1985 | Deceased |
| Amanda Rosseter | Weekend morning anchor and weekday reporter | 2006-2009 | Media relations for St. Josephs Hospital |
| Hank Phillipi Ryan | Reporter | 1978-1983 | WHDH-TV in Boston |
| Jan Ryan | Reporter | 1974-1977 | President/CEO of NewsPowerOnline.com |
| Ron Sailor | Anchor/Reporter | Unknown | Minister in Dacula, GA. His son, Walter Ronnie Sailor, Jr., is a former Georgia State Legislator |
| Wes Sarginson | Anchor | 1978-1984 | Retired |
| Warren Savage | Morning and Noon Anchor/Reporter | 1995-2005 | Unknown |
| Sally Sears | Reporter | 1995-2010 | Investigative Reporter at WGCL-TV |
| Carl Sell | Weekend Sports | 1968 | Unknown |
| Collins Spencer | Morning and Noon Anchor | 2005-2007 | CEO at Strategic Communications LLC., Atlanta, GA |
| Carolyn Sawyer | Reporter | 1986-1987 | Unknown |
| Jonathan Serrie | Reporter | 1994-1999 | Atlanta-based reporter for Fox News Channel |
| Guy Sharpe | Weather Man | 1957-1968 | Deceased |
| Tyler Sieswerda | Reporter/Fill-In Anchor | 2001 - 2005 | KVUE-TV in Austin, TX |
| Don Stewart | Reporter/Anchor | 1950's | Retired - Still resides in Atlanta and frequent organizes shows with local talent. Still performs at local 'hang-outs such as McKinnons restaurant. |
| Gary Stromberg | Reporter | 1973-1977 | Retired in 2008 from WJW-TV in Cleveland); Author of Aren't You That News Man? (2008) and Every Tiger Has a Tale 2009 |
| Lester Strong | Anchor/Reporter | 1980-1984 | Chief Executive Officer at Experience Corps |
| Hal Suit | Anchor/News Director | 1948-1978 | Former Republican candidate for Governor of Georgia in 1970 [8] |
| Rob Sweeting | Anchor/Reporter | 1983-1985 | WJXT-TV in Jacksonville, FL |
| Lisa Tutman (Oglesby) | Weekend Morning Anchor/Reporter | 1992-1995 | Independent Broadcast Media Professional, writer, blogger at Freelance |
| Jim Viondi | Sports Anchor/Reporter | Unknown | Unknown |
| Matt Wallace | NewsChopper 2 Pilot/Reporter | 1997-2003 | Unknown |
| Shannon Walshe | Reporter/Substitute anchor | 2002-2007 | Unknown |
| Alan Wang | General Assignment Reporter | 1999-2005 | KGO-TV in San Francisco |
| Ukee (Ulysses) Washington | Sports Anchor/Reporter | 1989-1997 | Morning/noon news anchor at KYW-TV |
| Jim Wilkerson | Anchor/Reporter | 1978-1987 | Unknown |
| JaQuitta Williams | Anchor/Reporter | 2004-2008 | Anchor/Reporter, WGCL-TV |
| Terry Wood | Anchor/Reporter | 1984-1987 | Unknown |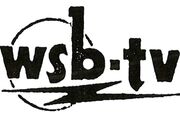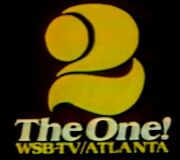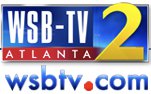 References
Edit
[edit] External linksEdit