This page is improperly set up.
Chronology data should be put on the appropriate chronology page ("Chronology of call letters WGN") .
Other material must be reorganized into appropriate categories of articles.


This article is about the local Chicago television station. For the national feed of WGN-TV, see WGN America.Coordinates: 41°56′56″N 87°41′30″W / 41.9487586°N 87.6916695°W / 41.9487586; -87.6916695
WGN-TV, virtual channel 9 (digital channel 19), is a television station in Chicago, Illinois. It has been owned by the Tribune Company since its inception, and is an affiliate of The CW Television Network. WGN-TV's studios and offices are located at 2501 W. Bradley Place in the North Center neighborhood of Chicago, and the station's transmitter is located atop the Willis Tower (formerly the Sears Tower).
WGN Television is one of several flagship properties owned by the Tribune Company, which also owns radio station WGN (720 AM) and publishes the Chicago Tribune, whose slogan ("World's Greatest Newspaper") was the basis for the call letters used by both stations. The Tribune Company also operates Chicago area cable news channel Chicagoland Television (CLTV), which shares resources from both WGN-TV and the Chicago Tribune.
WGN-TV is also a pioneering superstation, and continues to program an alternate feed for cable and satellite subscribers throughout the United States known as WGN America (formerly Superstation WGN). Ironically, the "superstation" feed remains unavailable to Chicago-area cable subscribers, despite vastly different programming offerings. However, WGN America is available in the Chicago area on DirecTV and Dish Network.
WGN's longtime slogan, "Chicago's Very Own", was the basis for a popular image campaign of the 1980s and 1990s, as performed by Lou Rawls.
History
WGN Television began test broadcasts in February 1948 and began regular programming on April 5 with a two-hour special, "WGN-TV Salute to Chicago", at 7:45 p.m. Early on, WGN-TV was affiliated with the CBS and DuMont networks, sharing both with WBKB (channel 4). As a sidebar to the February 1953 merger of ABC and United Paramount Theatres, channel 9 lost its CBS affiliation. CBS had purchased the license to operate channel 4 in Chicago (now WBBM-TV, which later moved to channel 2), and moved all of its programming there, leaving channel 9 with DuMont.
WGN-TV soon became one of DuMont's strongest affiliates, as well as a major production center for that network. Several DuMont programs were produced from WGN-TV's facilities, including: The Al Morgan Show; Chicago Symphony; Chicagoland Mystery Players; Music from Chicago; The Music Show; They Stand Accused; This is Music; Windy City Jamboree; and Down You Go. When DuMont ceased operations in 1956, WGN-TV became an independent station. During the late 1950s, the station was also briefly affiliated with the NTA Film Network.[1]
After becoming an independent, WGN-TV spent much of the next two decades as the top-rated independent station in Chicago, offering a variety of general-entertainment programs including movies, sports, off-network reruns, and children's shows. For much of its existence, channel 9 produced a large amount of its own programming at its own studios. An historic moment in Chicago's local television programming occurred when Sheldon Cooper launched a musical variety show for 13 weeks entitled "The All-Time Hits" featuring The Buckinghams in color. Notable WGN-TV productions included several incarnations of the immensely popular Bozo's Circus, Ray Rayner and His Friends, and Garfield Goose and Friends (which was hosted by Frazier Thomas). A popular children's educational series at the time was The Space Explorers. WGN-TV also telecasted performances of the Chicago Symphony Orchestra, beginning in 1953, when Fritz Reiner was the orchestra's music director. From 1974 until 1982, Phil Donahue's syndicated talk program originated from WGN-TV.
The station began broadcasting via satellite in 1978. This signal was picked up by many fledgling pay-cable television systems, as well as directly by satellite dish owners. This continent-wide exposure elevated WGN-TV to superstation status. Along with WOR-TV (now WWOR-TV) in New York City and WTBS (now WPCH-TV) in Atlanta, WGN-TV was among the first local stations to become a superstation. However, as WGN-TV gained national exposure, the station became vulnerable in the Chicago area and underestimated the ability of one of its UHF competitors, WFLD-TV (channel 32), to acquire top-rated programs such as M*A*S*H, Happy Days and All in the Family. As a result, WFLD finished ahead of WGN-TV in the ratings by the end of 1979. WGN-TV continued with its format, competing with WFLD and another UHF independent, WSNS-TV (channel 44).
In 1990, due to syndication exclusivity rules, WGN-TV launched a separate national feed with alternate programming about half the time. It was a similar situation at WWOR-TV and the national "WWOR-EMI Service". In 1994, weekday morning children's programming was replaced by WGN Morning News. However a few years later, the Morning News was dropped by the national feed, reportedly because certain segments of the newscast are not allowed to air outside of Chicago. The national feed still airs the second hour of Midday News, as well as the late evening 9 p.m. newscast (however, the first hour of WGN Midday News and the 5 p.m. WGN Evening News do not air for undetermined reasons). Also in 1994, The Bozo Show was moved from weekday mornings to Sunday mornings until 2001, when the program was controversially discontinued by station management.
In 1995, WGN-TV became a network affiliate once again when it and all of Tribune's other independent stations joined the newly-launched WB Television Network. The new network was operated by the Warner Bros. Television division of Time Warner, and Tribune held a minority interest, therefore in a sense making WGN-TV a defacto WB owned-and-operated station. Channel 9 aired primetime WB network programming in the Chicago area but chose not to air Kids' WB, the network's block of children's programs. Those shows aired instead on WCIU-TV (channel 26), which had dropped its Spanish-language Univision affiliation at the start of 1995 for an English-language, general entertainment schedule. Initially, Superstation WGN aired WB primetime and children's programming nationally. This was done to make WB programming available in areas not yet served by a WB affiliate. In 1999, at the network's request, Superstation WGN stopped carrying primetime WB and Kids' WB network programming. By this time, The WB felt its national footprint was large enough that Superstation WGN didn't need to carry its programming. In 2004, WCIU-TV dropped Kids' WB programming and it was moved to WGN-TV's Chicago area signal.
In January 2006, The WB and UPN networks announced that they would merge to form a new network, The CW Television Network. On the same day the new network was announced, it also signed a 10-year affiliation agreement with most of Tribune's WB stations, including WGN-TV. The new network launched on September 18, 2006. The WGN America national feed does not carry any CW programming.
Although WGN America continues to be distributed in Canada, the Chicago area feed of WGN-TV is also carried by Bell TV and Shaw Direct satellite services, as well as most Canadian cable services. Bell TV has always carried the Chicago area feed but Shaw Direct and many cable services that carried Superstation WGN switched on January 17, 2007 when Shaw Broadcast Services, a primary supplier of Superstation WGN in Canada, switched to the Chicago area feed.
On April 2, 2007, Chicago investor Sam Zell announced plans to purchase the Tribune Company, with intentions to take the publicly-traded firm private. The deal was completed on December 20, 2007. Prior to the close of the sale, WGN-TV was one of two Chicago commercial television stations to have never been involved in an ownership transaction (WCIU is the other, having been owned by Weigel Broadcasting since its launch in 1964).
On July 19, 2008, WGN-TV began broadcasting its newscasts in High Definition, becoming the third Chicago station to do so, and instituted new on-air graphics. Several months earlier on November 1, 2007, the station also debuted Chicago's Very Own by 615 Music, as its new news music package (it is the second news theme to use the Chicago's Very Own name after an earlier news package composed by John Hegner, used from 1993 to 1997). On February 4, 2009, Tribune Broadcasting announced it was merging CLTV with channel 9's news department.[2]
Max Headroom pirating incident
Main article: Max Headroom broadcast signal intrusion incidentOn November 22, 1987, during the sports segment of The Nine O'Clock News, WGN's Chicago area signal was hijacked for approximately 25 seconds by a man wearing a Max Headroom mask. This was only the first incident of that night involving the interruption of a television station's broadcast signal. Approximately two hours later, Chicago PBS station WTTW (channel 11) had its signal intercepted by the same person. WGN-TV's analog transmitter was atop the John Hancock Center and engineers were almost immediately able to thwart the video hacker by changing the studio-to-transmitter frequency, thus cutting him off. Unfortunately for WTTW, its transmitter was atop Sears Tower and it was unable to stop the hacker before enduring almost two minutes of his interruption. These two stations are two of only six existing victims of what is called "broadcast signal intrusion". Subscription television networks HBO and Playboy TV, Washington, D.C. ABC affiliate WJLA-TV, and the Comcast cable systems in Nashville, Tennessee, Lincroft, New Jersey and Tucson, Arizona are among the other victims.
Digital television
WGN-TV's signal is multiplexed:
WGN-TV is broadcasting digitally on its current pre-transition channel number, 19.[3] However, through the use of PSIP, digital television receivers are displaying WGN-TV's virtual channel as 9. Also, the "WGN-TV" callsign was legally transferred from the now-defunct analog channel 9 to digital channel 19 on June 12, 2009, with the "WGN-DT" callsign being discontinued; however, WGN-TV's PSIP still identifies the main channel on 9.1 as "WGN-DT."
In late June 2008, WGN-TV added LATV as a subchannel to its digital broadcast, as part of a deal between three Tribune Broadcasting stations (KDAF in Dallas and WPIX in New York City being the other two) and LATV.[4] This subchannel originally aired The Tube Music Network until it shut down in October 2007, and then switched to a simulcast of the main WGN-TV channel with Spanish language dubs added to some of its programs in later months until the arrival of LATV.
From June 13 to July 12, 2009, WGN-TV was simulcasting its 9pm newscasts (except when sports schedules intervene) on WWME-CA's analog signal on channel 23 to provide an "lifeline" for viewers who were unprepared or has reception issues when the DTV transition was completed. Also in that month span, WWME-CA also aired the WMAQ's early morning & early evening newscasts.[5][6]
In the far northern suburbs of Chicago and rural areas north and west, WMTV in Madison, Wisconsin interferes with reception of WGN, especially in Kane, Boone and McHenry Counties — both WMTV and WGN broadcast their digital signals on channel 19.
Programming
Syndicated programming
WGN-TV's current schedule consists of all CW programming airing in pattern, which may occasionally be preempted by sports programming if it is scheduled for primetime. Channel 9 is different from many CW stations (and Fox, CW and MyNetworkTV stations in general) in that it airs Live with Regis & Kelly; despite being an ABC owned-and-operated station, WLS-TV does not carry that program due to the fact that it airs The Oprah Winfrey Show live at 9 a.m. (much earlier than the 4 p.m. timeslot most television stations carry it), when stations generally air Live. Other syndicated programming currently includes Rachael Ray, Who Wants to Be a Millionaire, Maury, Two and a Half Men, Family Guy, According to Jim, Friends, The Hills and The Andy Griffith Show; varied sitcoms air on weekends, along with two movies on Sunday afternoons, and episodes of Storm Stories, Legend of the Seeker, Smash Cuts, Da Vinci's Inquest and The Outer Limits.
The station carries the minimum amount of educational and informational children's programming, as the The CW4Kids lineup features one hour of E/I shows, and the station airs a two-hour block of Edgemont on Sunday mornings at 7 a.m. As of September 2009, the only "SyndEx-proof" shows airing on WGN-TV that air on the WGN America feed (and the only WGN-TV shows shared with WGN America outside of the noon and 9 p.m. newscasts and Cubs, White Sox and Bulls sports telecasts) are the religious program Singsation!, the local public affairs programs Adelante, Chicago and People to People, Legend of the Seeker and Smash Cuts.
Sports programming
Throughout its history, WGN-TV has had a long association with Chicago sports. Perhaps with the exception of the NFL's Chicago Bears, each of the city's major professional sports franchises, along with several area collegiate teams, have had its games regularly televised over channel 9.
The station's relationship with the Chicago Cubs goes back to channel 9's inception in 1948, and was further cemented during the 28 years (1981 through 2009) that the Tribune Company owned the National League franchise. At the same time, channel 9 was also broadcasting games of Chicago's American League team, the White Sox. Jack Brickhouse, the longtime sports director (and later vice president of sports programming) for the WGN stations, handled home game play-by-play duties for both teams until 1967, when the White Sox ended their first stint on WGN-TV, and continued to call Cubs games until his retirement from broadcasting in 1981. With both teams, Brickhouse called over 5,000 baseball games during his career, sharing the booth with announcers such as Milo Hamilton, Lou Boudreau, Vince Lloyd, and Lloyd Pettit.
WGN-TV regained broadcast rights for the White Sox in 1973, but it opted to enter into a contract with WSNS-TV to have that station carry the games, an arrangement that lasted through the 1980 season. With this, White Sox broadcaster Harry Caray joined the WGN family, occasionally sitting in as a sportscaster on the station's newscasts in the 1970s.
Channel 9 carried White Sox games alone in 1981, but the following year, WGN lost that team's rights to WFLD-TV. With the retirement of Brickhouse after the 1981 campaign, Caray was dispatched from the South Side to replace Brickhouse as the Cubs' lead TV voice. For the next 16 years, primarily working with analyst Steve Stone, Caray further established his place among Chicago's most-beloved personalities. Like Brickhouse, Caray was known for displaying an unapologetic, home team-oriented enthusiasm to his game calls, punctuated with memorable signature catchphrases for big plays (such as Caray's "Holy Cow!" and Brickhouse's "Hey-hey!"). Caray also brought his unique rendition of "Take Me Out to the Ball Game" during the seventh-inning stretch to the channel 9 broadcast booth. With WGN-TV's prominence as a national superstation in the 1980s and 1990s, Caray's fan base—and that of the Cubs—grew beyond Chicago and the Midwest.
After moving their games to WFLD-TV in 1982 for an eight-year-long run, the White Sox came back to WGN-TV in 1990 when co-owner Jerry Reinsdorf agreed to long-term deals with the station for both the Sox and his NBA franchise, the Chicago Bulls. The Bulls returned to WGN-TV at the start of the 1989-90 season, just in time for the Bulls' dominance of the NBA during the Michael Jordan era. The team had been on channel 9 previously from their inception in 1966 until 1973, and again from 1976 until 1985; Jack Brickhouse, Lorn Brown, Milo Hamilton, and Bob Costas were among those assigned to work as Bulls play-by-play announcers, with Johnny "Red" Kerr serving as an analyst.
The NHL's Chicago Blackhawks were carried by the station from 1961 until 1975. WGN-TV's broadcasts were limited to away games only, as Blackhawks owner Bill Wirtz had long prohibited televised coverage of his team's home games. Following Bill Wirtz' death in September 2007, his son and successor Rocky Wirtz ended the home TV blackout, and soon made channel 9 the Blackhawks' new broadcast home. The station has aired 20 games per season through a three-year contract which began in the 2008–09 campaign.[7]
In November 2000, WGN-TV and WCIU-TV entered into a programming arrangement involving sports coverage. Selected Bulls and White Sox games, and a handful of Cubs games, produced by and contracted to air on WGN-TV are broadcast on WCIU-TV for the Chicago market only. This is due to network affiliation contracts limiting the number of programming preemptions per year,[8] and also due to rights restrictions put in place by the NBA which limit the WGN America feed to fifteen Bulls games per season.[9] The remaining Bulls games produced by WGN-TV are split between the station's Chicago area signal and WCIU-TV. Blackhawks games on channel 9 are exclusive to the Chicago market but they also air on Canadian cable and satellite systems as they carry the Chicago-area feed.
Sporting events cleared to air in the U.S. exclusively on WGN-TV in Chicago are telecast on Canadian cable and satellite systems as they carry the Chicago-area feed instead of WGN America; they are also carried in Canada on the leagues' cable packages. Along with its coverage of professional teams, WGN-TV formerly broadcast football and basketball games of Chicago area college teams, such as Northwestern University, DePaul University, Loyola University, and other teams of the Big Ten Conference.
News operation
Appropriate for a station owned by the Tribune Company, news has played an important role on WGN-TV from the station's beginnings. WGN-TV currently broadcasts a total of 42 hours of local news per week (with eight hours on weekdays and one hour each on Saturdays and Sundays); in addition, the station airs a 20-minute sports highlight show called Instant Replay, hosted by longtime sports director Dan Roan, on Sunday nights at 9:40 p.m./CT. WGN-TV also shows during its weathercasts current weather information supplied by a network of automatic observation sites across the viewing area, it is the largest television station (in terms of market size) to be a participating station in the WeatherBug network.
WGN America, the national superstation feed, does not run all of WGN's newscasts. The WGN Morning News was dropped by the national feed in the late 1990s due to SyndEx rules prohibiting certain segments of the newscast from airing outside the Chicago area (this is the only known incidence in which Syndex rules caused the preemption of a newscast on cable systems outside of the main viewing area). The national feed does air the 9 p.m. newscast (which is preempted on WGN America if a sporting event airs on the Chicago area feed that is not cleared to air on the superstation feed) and the Noon-1 p.m. block of the midday newscast (the 11 a.m.-Noon portion of the midday newscast and the 5 p.m. newscast do not currently air on the superstation feed).
WGN-TV's 9 p.m. newscasts usually beat Fox-owned WFLD-TV (channel 32)'s head-to-head in the ratings, despite the latter's Fox lead-in, and generally have a larger audience than CBS-owned WBBM-TV's news has at 10 p.m. WGN-TV's newscasts are well known in the Chicago area for the longevity of its on-air news staff. Current news anchors Dina Bair, Jackie Bange, Robin Baumgarten, Robert Jordan, Micah Materre, Allison Payne, Larry Potash, Steve Sanders, meteorologists Paul Konrad, Jim Ramsey, Tom Skilling, sports anchor Rich King and sports director Dan Roan have all worked for WGN-TV for ten years or more.
Currently, WGN and WFLD are the only two major local broadcast news outlets in the Chicago area who are not broadcasting their newscasts from a "street side studio." In September 2008, WGN-TV debuted a half-hour early evening newscast airing from 5:30-6 p.m., competing against the national network newscasts on WBBM, WMAQ-TV and WLS-TV and extended their midday newscast by a half-hour airing from 11:30 a.m.-1 p.m. On October 5, 2009 WGN expanded its early evening newscast to one hour, running from 5-6 p.m. and also expanded its midday newscast by an additional half-hour to two hours long, now running from 11 a.m.-1 p.m.
News/station presentation
Newscast titles
Today's Headlines (early-mid 1950s)
Chicagoland Newsreel (late 1950s)
Park-Ruddle News (early 1960s)
WGN-TV News (mid-late 1960s)
10th Hour News (1960s-1970s)
Newsnine (1970s-1980)
The Nine O'Clock News (9 p.m. newscast; 1980–1993)
Chicago's Midday News (noon newscast; late 1980s-1993)
WGN News (umbrella title, 1993–present; displayed in on-air graphics as "WGN 9 News" from 2002–present)
WGN Morning News - weekday 5-9 a.m. newscast (1994-present)
WGN Midday News - weekday 11 a.m.-1 p.m. newscast (2008-present)
WGN Evening News - weekday 5-6 p.m. newscast (2008-present)
WGN News at Nine - nightly 9-10 p.m. newscast (1993-present)
WGN News at Noon - weekday noon newscast (1993-2008)
Station slogans
Look to 9 (late 1970s-1983)
Chicago's Very Own (1983–present)
Very Chicago. (2009-present; online slogan)
News music packages
Note: All of WGN-TV's news music packages are/have been composed specifically for the station; the station is one of the few to never have used a syndicated news theme.
| | | | |
| --- | --- | --- | --- |
| Music Packages | Composer | Year Used | Other Notes |
| WGN Nightbeat Theme | Unknown | 1977-1980 | Commissioned by WGN |
| WGN 1980 News Theme | Unknown | 1980-1984 | Commissioned by WGN |
| WGN 1984 News Theme | Unknown | 1984-1987 | Commissioned by WGN |
| WGN 1987 News Theme | Eddie Horst Music | 1987-1993 | Commissioned by WGN |
| WGN 1991 News Theme | Unknown | 1991-1993 | Commissioned by WGN |
| Chicago's Very Own | John Hegner Music | 1993-1997 | Only station to commissioned |
| WGN News Theme | Non-Stop Music | 1997-2007 | First station to commissioned Version 3 for the WGN News @ 9 |
| Chicago's Very Own | 615 Music | 2007-Present | First station to commissioned contains The Non-Stop's WGN News Theme |
On-air staff
Current on-air staff
Anchors
Jackie Bange - weekends at 9 p.m.
Robin Baumgarten - weekday mornings "WGN Morning News" (6-9 a.m.)
Lourdes Duarte - weeknights at 5 p.m.; also weeknight field reporter and host of Adelante, Chicago
Robert Jordan - weekends at 9 p.m.; also weekday field reporter
Micah Materre - weeknights at 9 p.m.; also 5 p.m. Tribune Tower reporter
Allison Payne - weekdays at 11 a.m. and noon
Larry Potash - weekday mornings "WGN Morning News" (6-9 a.m.)
Steve Sanders - weekdays at 11 a.m. and noon
Mark Suppelsa - weeknights at 5 and 9 p.m.
Valerie Warner - weekday mornings "WGN Morning News" (5-6 a.m.)
WGN Weather Team
Tom Skilling (AMS Seal of Approval) - Chief Meteorologist; weekdays at 11 a.m., noon, 5 and 9 p.m.
Paul Konrad - Weather Anchor; weekday mornings "WGN Morning News"
Jim Ramsey (NWA Seal of Approval) - Weather Anchor; weekends at 9 p.m.; also fill-in for Tom Skilling and weekend daytime weather forecaster on CLTV
Sports team
Dan Roan - Sports Director; Monday-Thursdays at 9 p.m., also host of "Instant Replay"
Rich King - Sports Anchor; Friday-Saturdays at 9 p.m., also Sunday-Thursday sports reporter
Pat Tomasulo - Sports Anchor; weekday mornings "WGN Morning News"
Dave Eanet - fill-in sports anchor
Howard Sudberry - fill-in sports anchor
Traffic
Valerie Warner - weekday mornings "WGN Morning News" (6-9 a.m.)
Kye Martin - fill-in traffic anchor; also CLTV traffic anchor
Reporters
Dina Bair - medical reporter; also fill-in anchor
Ana Belaval - "Around Town" feature reporter
Randi Belisomo - general assignment reporter (per diem)
Maggie Carlo - general assignment reporter (per diem)
Muriel Clair - general assignment reporter
Julian Crews - general assignment reporter; also "Crusin' Illinois With Julian Crews" feature reporter
Judie Garcia - general assignment reporter (per diem); also fill-in anchor
Gaynor Hall - general assignment reporter; also CLTV anchor
Marcus Leshock - entertainment reporter
Sean Lewis - general assignment reporter; also CLTV anchor
Nancy Loo - general assignment reporter; also fill-in anchor
Erin Mendez - general assignment reporter (per diem); also fill-in anchor
Jae Miller - general assignment reporter (per diem)
Tom Negovan - general assignment reporter; also fill-in anchor
Marcella Raymond - general assignment reporter; also fill-in anchor
Dean Richards - entertainment reporter; also staff announcer
Julie Unruh - general assignment reporter; also fill-in anchor
Judy Wang - general assignment reporter; also CLTV anchor
Contributors
Paul Lisnek - political analyst
Larry Mendte - commentator
Terry Sullivan - legal analyst
Tony Tantillo - "Fresh Grocer" feature reporter; weekdays at 11 a.m.
Phil Vettel - food critic; Saturdays at 9 p.m.
Former on-air staff
Mike Barz - morning sports anchor (1998–2005, later at Good Morning America and WFLD now at WTEV-TV and WAWS-TV in Jacksonville)
Eddie Arruza - reporter/fill-in anchor (1997-2004, now at WTTW)
Bob Bell - (?-?, deceased)
Jane Boal - reporter (1998–2009)
Thom Brennaman - (?-?)
Jack Brickhouse - legendary sportscaster (1948–1982, deceased)
Lorn Brown - ()
Roy Brown - (?-?, deceased)
Cheryl Burton - host of MBR: The Minority Business Report (1989–1990, now at WLS-TV)
Denise Cannon - anchor (1982–1986)
Chip Caray - (?-?)
Harry Caray - (?-?, deceased)
Dan Christopher - reporter (1970–1976)
Bob Collins - (?-?, deceased)
Jim Conway - anchor/reporter/talk show host (1960s-1970s)
Chuck Coppola - (1997–2001 and 2003–2006)
Bob Costas - (?-?)
Joey D'Auria (?-?)
Merri Dee - (?-?)
Mary Dixon - (1994–1997)
Phil Donahue - won awards for best talk show host
John Drury - anchor (1967–1970 and 1979–1984, deceased)
Jim Durham - (?-?)
Juan Carlos Fanjul - reporter (2002–2008, now at WPEC-TV in West Palm Beach, Florida)
Bill Frink - sports anchor (1979–1984, deceased)
Sonja Gantt - weekend anchor/reporter (1993-1997, now at WCNC-TV)
Sid Garcia - reporter (1987–1993, now at KABC-TV in Los Angeles)
Carl Grayson - (?-?)
Holly Gregory - reporter (per diem) (2006–2009)
Milo Hamilton - (?-?)
Pat Harvey - anchor (1985–1989)
Johnny Kerr - (?-?, deceased)
Dana Kozlov - anchor/reporter (1995–2003, now at WBBM-TV)
Wayne Larrivee - (?-?)
Roy Leonard - (?-?)
Antwan Lewis - anchor/reporter (2007–2010, now at WNYW)
Ned Locke - meteorologist and host on Bozo's Circus (1956–1976, deceased)
Vince Lloyd - (?-?, deceased)
Joe McConnell - (?-?)
Marty McNeeley - anchor/reprorter/off-camera announcer (1960s-early 1980s)
Cliff Mercer - (?-?)
Gary Park - anchor (1960s)
Lloyd Pettit - (?-?, deceased)
Jimmy Piersall - (?-?)
Grant Rampy - national correspondent (1999–2009, now Director of Public relations at Abilene Christian University)
Ray Rayner - (?-?, deceased)
Larry Roderick - (?-?)
Rick Rosenthal - anchor (1984–1994)
Jim Ruddle - anchor (1963–1968)
Amy Rutledge - reporter (2005–2008)
Randy Salerno - Morning/Noon anchor/reporter (1993–2004, later at WBBM-TV, deceased)
Don Sandburg - (?-?)
John Schubeck - (?-?, deceased)
Alan Sealls - meteorologist (1992–1997, now at WKRG-TV in Mobile, Alabama)
Tom Shaer - sports anchor/reporter (1983–1987)
Fred Shropshire - anchor/reporter (2004–2007, now at WTVD in Raleigh, North Carolina)
Angela Simpson - (?-?)
Keenan Smith - (?-?)
Wendell Smith - sports anchor/reporter (1964–1972, deceased)
Chuck Swirsky - (?-?)
Roseanne Tellez - Morning/Noon anchor/reporter (1990–2004, now at WBBM-TV)
Frazier Thomas - (?-?, deceased)
Roger Triemstra - meteorologist (1960s-1980s)
Jack Taylor - anchor (1958-1970s?)
Jim West - (?-?)
Jim Williams - government reporter (1977–1992, now at WBBM-TV)
Joanne Williams - meteorologist (1969–1972)
Bill Weir - morning news and sports anchor (1995–1998, later at Good Morning America Weekend Edition now co-host of Nightline)
Logos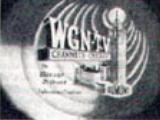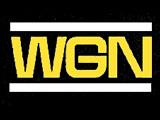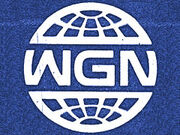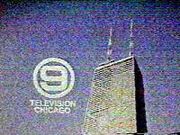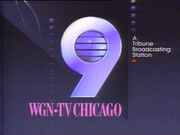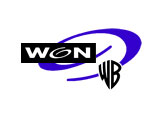 Community content is available under
CC-BY-SA
unless otherwise noted.